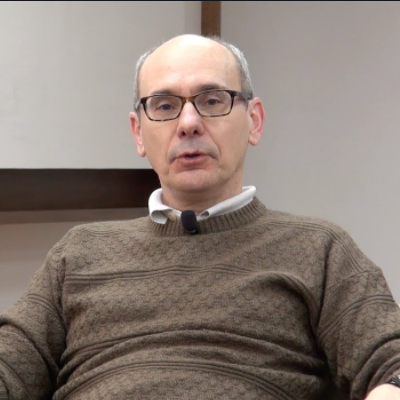 Position
Associate Professor
Research Section
History of Philosophy
Specialization
History of Ancient Philosophy
Academic Background
2013 Associate Professor at the University of São Paulo (USP), Brazil
Title: Essays on Plato
2003 PhD in Philosophy at the University of São Paulo
Supervisor: Prof. Oswaldo Porchat de Assis Pereira da Silva
Title: Academic Skepticism and the Idea of Subjectivity
1992 Master's Degree in Philosophy at the University of São Paulo
Supervisor:. Prof. Oswaldo Porchat de Assis Pereira da Silva
Title: The Pyrrhonian Skepticism in the Works of Sextus Empiricus
1987 Licentiate in Philosophy at the University of São Paulo
1985 Bachelor's Degree in Philosophy at the University of São Paulo
Current Research
Objective: To analyze the similarities and differences between the two traditional currents of Greek skepticism, with two basic objectives: 1) to show that, contrary to the claims of the Pyrrhonian skeptics, the Academics maintained a genuine Skeptical position; 2) to establish, in the Academic critique of the Stoic theory of representation, the presence of an analytical approach that foreshadows fundamental characteristics of the modern conception of subjectivity.
The sense of refutation in Plato's Socratic dialogues
The main features of the Socratic procedure in relation to its interlocutors are analyzed in the Platonic dialogues, taking as their starting point some topics: 1. To what extent is Aristotle's judgment confirmed that the Socratic interrogation aims at finding definitions through inductive processes? 2. Given these aspects attributed to the Socrates procedure, can one discover a single pattern of refutation that is repeated in the different dialogues? 3. Are such procedures compatible with what, later, in the Theaetetus, Plato will call maieutics?